The "Top Resume Builder" No Longer Available.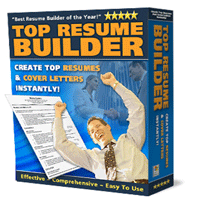 If you're looking for proven resume templates and examples, please check out our site at Top Resume Tips. You'll also gain access to unlimited free resume reviews, a resume writing guide, job hunting coaching and many more benefits.
© TopResumeBuilder.com All Rights Reserved.